Having a baby is a beautiful things.  However, it can be a bit taxing on the budget.  Check out these freebies, coupons and deals you can score right now — all for your little one!!
FREEBIES
There are several free magazines and gifts available for moms and moms-to-be!!
You request a free subscription to American Baby Magazine.  This sometimes has coupons hidden inside of it too, which can make for some really good deals!
Have you joined Pampers Gifts to Grow yet?  This is a great way to get things for FREE!  Just collect the points, add them to your account and in no time, you'll be on your way to getting some great freebies!  The best part of all is that you don't just have to purchase products to gain codes as they are available online from time to time as well (and I will pass them along as I learn about them).  Visit Pampers Gifts To Grow and sign up today and get 100 points!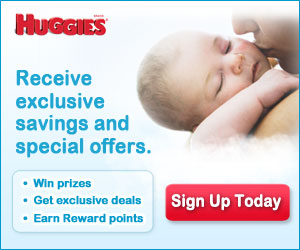 Sign up for Huggies New Moms club and get exclusive offers and savings right in your inbox!!!  Click HERE to learn more!
DEALS
Make sure you check out our weekly Diaper Deals post to find the deals both at your local store as well as online!!!
Nursing Cover for $12.95 shipped. If you plan on nursing and are a private person, you might want one of these nursing covers.  They are valued at $35, but you can get one for just the cost of shipping when you use the code PPM35 at checkout!  Click the image above or head HERE to learn more!
5 Pair of Baby Leggings only $12.95 shipped. Have you ever tried these before? They are great! They are like "footless socks" to keep legs warm on little ones. Even better – they protect those little knees from getting rugburns when crawling on the floor! You can save $35 off of your purchase of 5 pair when you enter the coupon code PENNYMOM50 at checkout. Learn more HERE or just click the image above!
Nursing Pillow for $12.95 shipped.  I had one of these for my children and LOVED it!  I ended up having a c-section, so it was so helpful when nursing my little ones.  The code to enter at checkout to save $40 off of your purchase is PPM40.  Learn more HERE.
2 Belly Button Bands or Belly Button Body for $12.95 Shipped. When you are not quite ready to move into maternity jeans, these can help! They can extend the life of your favorite pants, or just cover up your bump! Grab 2 bands or one body for FREE – a $35 value! You will have to pay shipping of $12.95. To get this discount, you will need to enter the code PPM40 at checkout. Learn more HERE.
Car Seat Canopy for $12.95 shipped. You can get a FREE Carseat canopy (a $50 value) — just pay shipping charges. Use the code PPM50 at checkout. Just click the image above or head here to shop.
Baby Carrier for $12.95 shipped.  Here's another great offer.  You can order a baby sling for just the cost of shipping.  Enter the code PPM40 at checkout and you will save $40 and pay only $12.95!  Click HERE or the image above to get this deal.


10 Pair of Breast Pads for $12.95 Shipped.  This is another deal which is PERFECT for any nursing mom!  You can order 10 pair of washable breast pads for just the cost of shipping — $12.95.  Use the code PPMBABY1 to get in this great deal!
You can sign up for a free trial of the Honest Company's safe, all-natural and effective products for baby and home!  Make sure you read all of the details before submitting so you know the costs going forward.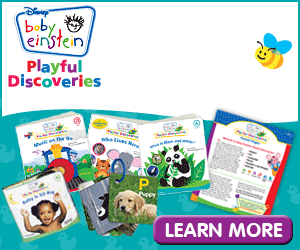 This is a fun offer for your baby.  You can get a Baby Einstein Discovery kit for just $5.95! You can get this bundle which includes 3 board books:   "Who Lives Here?", "Music on the Go" and "What is Black and White?" along with a squishy plush book, "Baby is SO Big", discovery cards with ring, and an informative parent guide for just $4.99 + shipping and hanlding.
Welcome package includes 3 board books and 1 plush book, discovery cards with an attachable ring for only $5.95.
– Bonus book 50% Off: Jumbo board book, Baby's First Words
– Receive a parent page with tips on how to introduce your baby to language, music, animals, nature and art.
– Make connections between images in the book and in the real world.
– Create lasting memories while developing a life-long love of reading.
– Shipping is FREE!
– Control your membership online.
– Risk free. Cancel anytime with NO purchase commitment!
You can give your children the protection they deserve with a Grow-up Plan from Gerber Life Insurance.  Click over HERE to apply.

CURRENT COUPONS
[%printable-list:babyproductcoupons9815%]