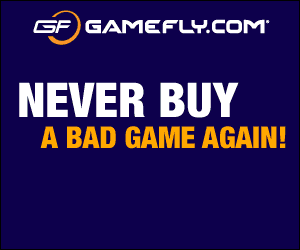 If you have kids who love to play video games, you are probably well aware of the cost of these games.  They can be VERY pricey.  At $40 (and often times more), adding new games to your console is not as easy as you'd like.  I know we've even purchased games and the kids played them once and never again, because it did not end being as fun as they wanted.  That ends up being money wasted (which is very frustrating).
You might want to give GameFly a try.  This is similar to other sites where you request up to 2 games at a time, which are mailed to you.  Keep them as long as you would like and when you are done, you send them back and get new games sent to you.  This is such a great way to try out games before you spend the money to buy them – or not even purchase games and have unlimited new ones at your finger tips all of the time!
Right now, you can try it for free for 10 days.  You will be able to try 2 games during the trial period.  At the end, you will pay the monthly charge of $22.95.  Then, you can request 2 games, play them as long (or as short) as you want and return them and get more.  Even if you played the games for only 1 week, that means 8 new games for your kids each and every month!
Visit GameFly to learn more!