Is it really already Week 7? WOW! How time flies when you're having fun! I hope you've enjoyed hopping around the Internet with us, and I hope your kids have had some fun while learning!! This week, we are going to have a CRAFTACULAR EXTRAVAGANZA! Some of these ideas would make great gifts for birthdays or holidays for Grandma or Aunt Susie! Clear a spot on your closet shelf and set these aside until the holidays!
Here's how it will work.   We will give you links to printables, lessons, crafts and even some fun new recipes you can try.  I plan to do at least 1 craft/day Tuesday-Friday this week, if not more! Use these ideas and tailor them to meet the needs of your family – but most of all, have some Summertime Fun with your kids!!
RESOURCES/PRINTABLES
Patterned Coloring Pages – get the creative juices flowing with these fun coloring pages! (I used to love these – I'm gonna color them too!)
Mandalas Coloring Pages– more coloring fun!
CRAFTS
Photo Magnet Marbles

Fun Photo Bookmarks

Summer Lantern

Clay Dishes (for jewelry, keys, misc)

More Craft Ideas…
Bleach Pen T-Shirts

Love Rocks
(I made some of these for my parents … they love them)

DIY Windchimes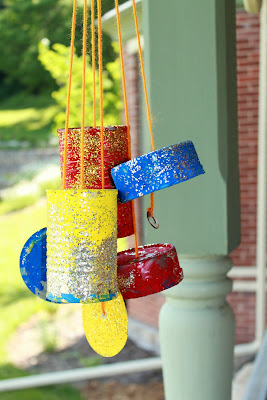 RECIPES
Pancake Art – Amazing and Fun!

Twig and Berries Lunch

Meal on Wheels (Hot Dog)