I  can't believe it's already our last week of the Summertime Brain Hop – Hopping Around the Internet with Ideas To Make Summer Fun!   Each week I have introduced a new topic with the hopes that there was something fun for you to do with your kids….whether you did an activity each day of the week, or just 1 out of the 8 weeks – I sincerely hope these posts may have helped you weather some of the summertime boredom blues!  And honestly, the teacher in me hopes that maybe ~ just maybe, your kids learned a few things while having some fun! 😉
If you missed a week, or would like to go back to see them all – make sure to check out the Lifestyle tab at the top, and you will find a link to all of our Summertime Brain Hops!
Now.. for our LAST WEEK — Week 8 — OLYMPIC STYLE FUN!
RESOURCES
The Olympic Games – Quick facts, history, info about symbols, etc.
DIY Backyard Olympic Games – Balance Beam, Water Bucket Toss, etc.
Olympic Activities for Kids – Egg and Spoon Relay Race, Discus Throw (paper plates), & more!
Camping Olympics – great (easy) outdoor games
PRINTABLES
The London Olympic Stadium – coloring page
London 2012 – coloring page (Olympic Rings)
Famous Olympians – word search
London 2012 Olympic Logo – coloring Page

CRAFTS
Olympic Torch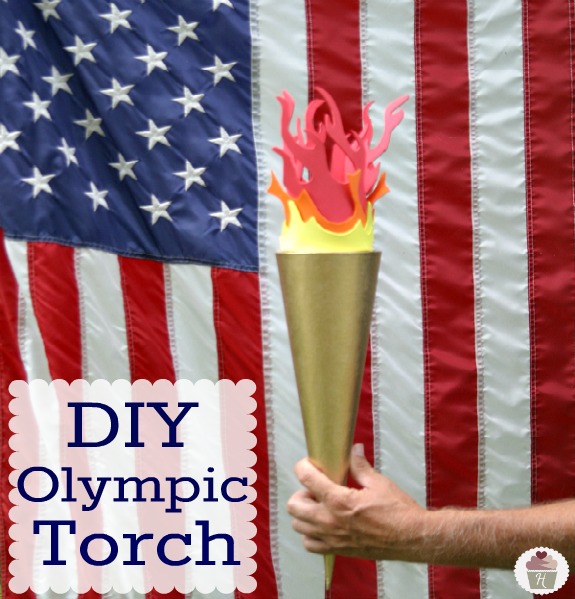 (hoosierhomemade.com)
Olympic Gold Medals
(alphamom.com)
Olympic Keyrings
(heronscrafts.blogspot.com)
Olympic Tee/Tank
(katescreativespace.com)
RECIPES
Olympic Ring Decorated Sugar Cookie
Olympic Rings Fruit Pizza
Olympic Medal Cookies
Ice Cream Cone Torches