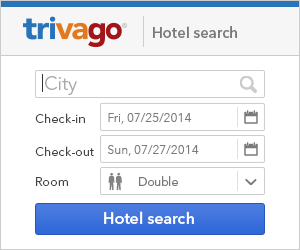 I hate having to try to find the best deals on hotels – it is overwhelming to me (and I search for deals all of the time).  I am busy and want to be able to visit one site and just KNOW that I am getting a good deal.  That is where Trivago can come in.  You can search all hotels at just one time and find the lowest rate, in the area where you wish to stay!
Get started by doing the following in the box above:
Enter the City Name
Enter your Check in and Check out dates
Select the type of room
Hit Search
The list will come up for you with all of the hotels so you can find the best deal!  Enter your info into the banner above to get started!!